by Jake
|
Last Updated:
June 20, 2021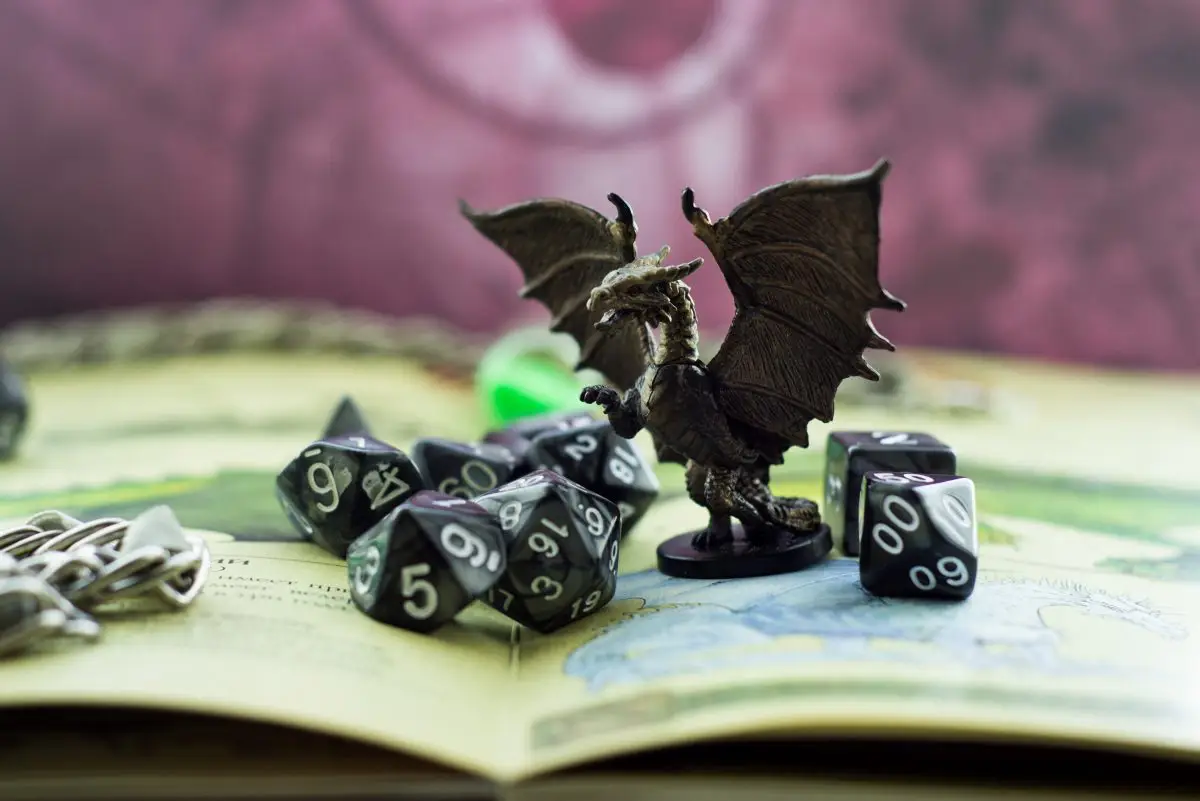 Whether you play Dungeons & Dragons or any other table top game, there's one thing that nobody can deny: the quality of your gaming mat will help increase the immersion of your experience if you as the DM or as the player enjoy visual immersion vs theatre of the mind. This is especially true for D&D players, though, as the terrain truly shapes the quality of an adventure and can take it to the next level with the addition of a great D&D battle mat!
Every wargaming mat and tabletop gaming mat that we'll present to you here will work great and are among the best D&D battle mats that we've tried out and know of.
Get those dice ready to roll and take your adventure to the next level with these incredible battle mats (with a dry and erase matt included) to truly turn your dreams into a reality!
Top 5 Best D&D Battle Mats
Image
Product Name
Buy

Top

Top

Frontline Gaming - FLG Mat
Check On Amazon

Top

Forged Dice Co. Dry Erase Battle Board with Grid and Hex Map Pattern
Check On Amazon

Top

The Original Battle Grid Game Board - 23x27 - Dry Erase Square & Hex RPG Miniatures Mat
Check On Amazon

Top

Battle Grid Game Mat - 3 Pack DOUBLESIDED
Check On Amazon
Frontline Gaming Mats are among the best in the industry. These high-quality mats come printed in top-of-the-line ink, which ensures total quality when gaming, regardless of the terrain type that you decided to purchase from them.
The mats come in various sizes as well, which permit an immersive gaming experience no matter the miniatures that you ultimately decide to put on the tiles.
You can purchase these mats made out of vinyl or neoprene as well, which gives you an extra layer of versatility when choosing which is best for you. Frontline Gaming Mats are used and trusted by professional gamers in tournaments across the country with a dedicated following. No matter what terrain from forest, ocean, or desert, Frontline Gaming Mats has something for you! A D&D mat is a great purchase, but this one would take your experience to the next level!
Pros:
Made by one of the most reputable high-quality brand manufacturers in the world
Multiple terrain types allow for immersive play
Materials used to create the game mats are meant to last for a long time
HD images allow for immersive gameplay
Great for various table top games like Warhammer 40k and D&D
Cons:
It's a bit more expensive than other mats, but you get what you pay for
Frontline Gaming – FLG Mat
WARGAMING MATS: Our high-resolution mats will take your gaming journeys to a new level. The high-quality ink ensures the world is crisp and clear, so nothing interrupts your gaming experience.
The Forged Dice Co. Dry & Erase Battle Mat keeps it simple and makes it easy for you to erase dry markers after you're done playing. It comes in two sizes for you to choose whichever is more convenient, and it's also double-sided, which will allow you to continue your adventure on the other side of the board without having to erase anything on the other side!
Just keep in mind that this is a value-minded edition and it comes with no markers. Remember not to use permanent ink or you'll damage the board and not be able to erase it!
The lines of the game map are light, which helps create your own adventure whilst still keeping a good grid to guide you through the battle map.
Our budget pick is the best value-for-money battle mat that we've found on the market – and we love it. Our favorite feature is the fact it is double-sided. Forged Dice Co. develops some great dice trays, but their fantastic versatile battle mat is also available for less than $20 and it's as durable as they come, as well as practical and easy to fold.
Pros:
Incredible value for money makes it a great pick for those on a budget
The print quality is fantastic and makes the board look great
Double-sided aboard allows for longer sessions without erasing
The light lines allow you to create the perfect battle map
Colors and ink used to print the map make it possible to create pathways with markers of various colors
Cons:
Doesn't come with any markers
The light lines could cause issues in heavily lit environments
This incredible 3-Pack game mat comes with everything you need to have a quality gaming session with various environments without having to overpay for it.
These fantastic mats come crafted to have an anti-slide surface, which can be drawn on with dry-erase markers (included with your purchase!). Not only that, but the Battle Grid Mat comes in two different sets of environments to provide you with the ultimate map variety so you can live your own adventure however you like!
This is the best set to buy if you intend on playing either various games on game mats with different environments or one long adventure that'll take you to the depths of the world and back.
Pros:
Includes three mats and you won't be paying much more than you'd pay for one
All mats are resistant and made to last
Extremely nice print quality – the maps look well and are great for immersion
Comes with all accessories needed to start as soon as you receive the mats – including dry-erase markers
Very easy to carry around as well as durable, given the container's resistance & packaging
Dungeons Dragons compatible, as well as with many other table games
Cons:
You need to follow the instructions for it to work well, otherwise, it'll fold. Read the instructions!
They can be difficult to unpack from the tube at first
The Original Battle Grid Game Board is the ultimate tool for anyone looking to create their own custom map from scratch. Double-sided and with the added feature of not having to add any weights or books to the edges after folding, the original battle grid game board is a must-have regardless of whether you're just getting started or if you're a table top gaming pro.
The size is not particularly big, but it's big enough to have your own custom map if you don't need a massive space to game on top of. Oh, and this one doesn't really "fold". It works just like a Stratego Board – it's gridded and it bends in four different parts.
This is the best battle map to get if you don't want to purchase a ton of different environments to play different games!
Pros:
The colors won't stain the mat even if you leave them there for a while
It's really, really resistant
The included markers are some of the best that we've tried
Double-sided
Cons:
Not as easy to carry around as other mats
This fantastic game mat, made out of silicon, is very durable and extremely easy to roll up, which makes it ideal for transportation. The mat lays down fine and doesn't regain its original folded shape on its own.
It allows you to create any scenery that you want and it's a wet-erase board, which means that your game map won't be erasing itself by accident or even if you try without getting the board wet. . You can use dry markers on this mat as well, but we really don't recommend it as it will probably stain the surface – it's clearly not made for them.
If you're looking for something simpler that adapts to your needs whichever they are, then this is the mat that you'll want to try out.
Keep the container in which it comes – it'll make it really easy to transport! Also, say goodbye to having to rely on books on corners to prevent it from folding back. It won't happen with this mat.
Pros:
Great if you need to transport it
It won't roll back on its own
Ideal for any game, including Pathfinder, Warhammer, and D&D
It's only made for water erasable markers
Looks better than most vinyl game maps!
Cons:
Dry markers can cause long-term damage to the game map
It can be difficult to write on it
Battle Grid Game Mat – 3 Pack DOUBLESIDED
A REAL RPG MASTERS "MUST HAVE" – THE ULTIMATE REUSABLE TABLETOP GRID GAME MAT: Quit drawing grids on paper like a novice, hoping your fellow journeymen stay engaged – ONE INCH Squares.
How to Pick the Best Gaming Mat – Features to Lookout For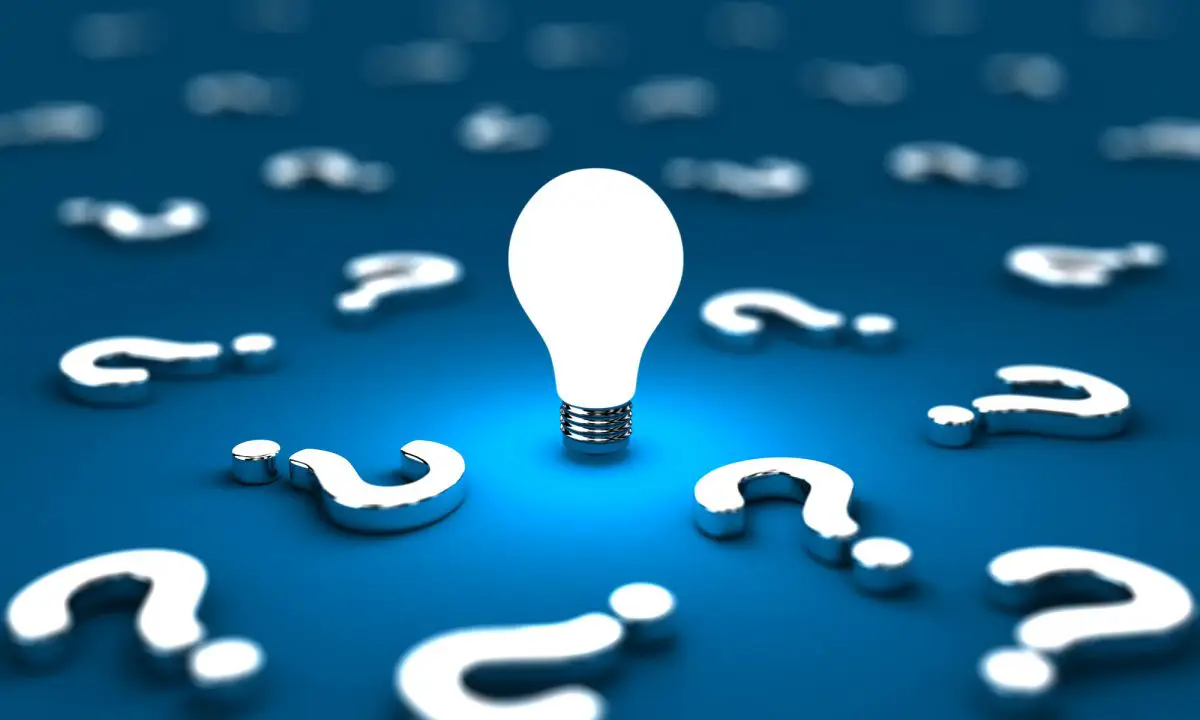 Picking the best battle mats is not that difficult, but it's also not something that you can take for granted. There are two main factors that end up being decisive when judging the quality of a grid mat, and they are both related to the craftsmanship of the product and the materials used to manufacture it.
Take both of these features into consideration when purchasing a D&D grid mat or any game mat for your table top games:
Durability of a Battle Mat
Never trust a game mat that's being sold for under $10 – NEVER. The materials used to create durable gaming mats, such as vinyl and neoprene, are not as cheap. As such, a clear indicator of a product's quality is its price and the materials used in the manufacturing process.
A durable gaming mat is going to last you for so long that you'll truly get to see it as a long-term investment rather than a short-sighted solution. A quality gaming mat is going to last you for a very long time, game after game, without having to worry about wear and tear.
What makes a gaming mat durable, you ask? It's simple:
The quality with which the product is made
Taking proper care of your gaming mat and not folding it awkwardly, even though game mats made with better materials should face the same damage
The capacity of the game mat's material to be drawn on and how easy it is to erase marks from it without taking damage
Versatility of Your Battle Map
Another important aspect to consider when buying a new gaming mat is versatility, which depends on the games that you intend on playing with the mat.
If you only need a Dungeons and Dragons battle mat, then you won't have to worry much about anything other than its concept fitting your most common D&D adventures, or even buying a few for the areas you'll be visiting most. However, if you want to purchase dry and erase battle mats for various games but you also need it to have a printed design, you'll need to buy one that fits multiple game themes.
I personally enjoy dry erase battle mats for dungeon maps or specific locations I can draw on the fly. For more reusable locations I like to stick to Frontline Gaming mats that are better suited for their terrain and large size.
Common concepts that work with many games are:
Grasslands
Deserts
Forests
Arctic
Ocean
Type of Battle Mats and Markers
You must pay close attention to the type of mat that you buy, as some are meant to use dry erase markers, while others are meant to use wet-erase markers instead. This is a matter of personal preference, but it's likely that wet erase Dungeons Dragons mats wear out a bit quicker because of the exposure to water when the wet erase process goes on.
Regardless, this is also a matter of personal preference. Dry erase mats are easier to clean, as well. A dry-erase game mat can do a world of wonders if you plan on playing when going on vacation, for example! Just be sure that the quality of each mat's material is good enough.
How to Use Gaming Mats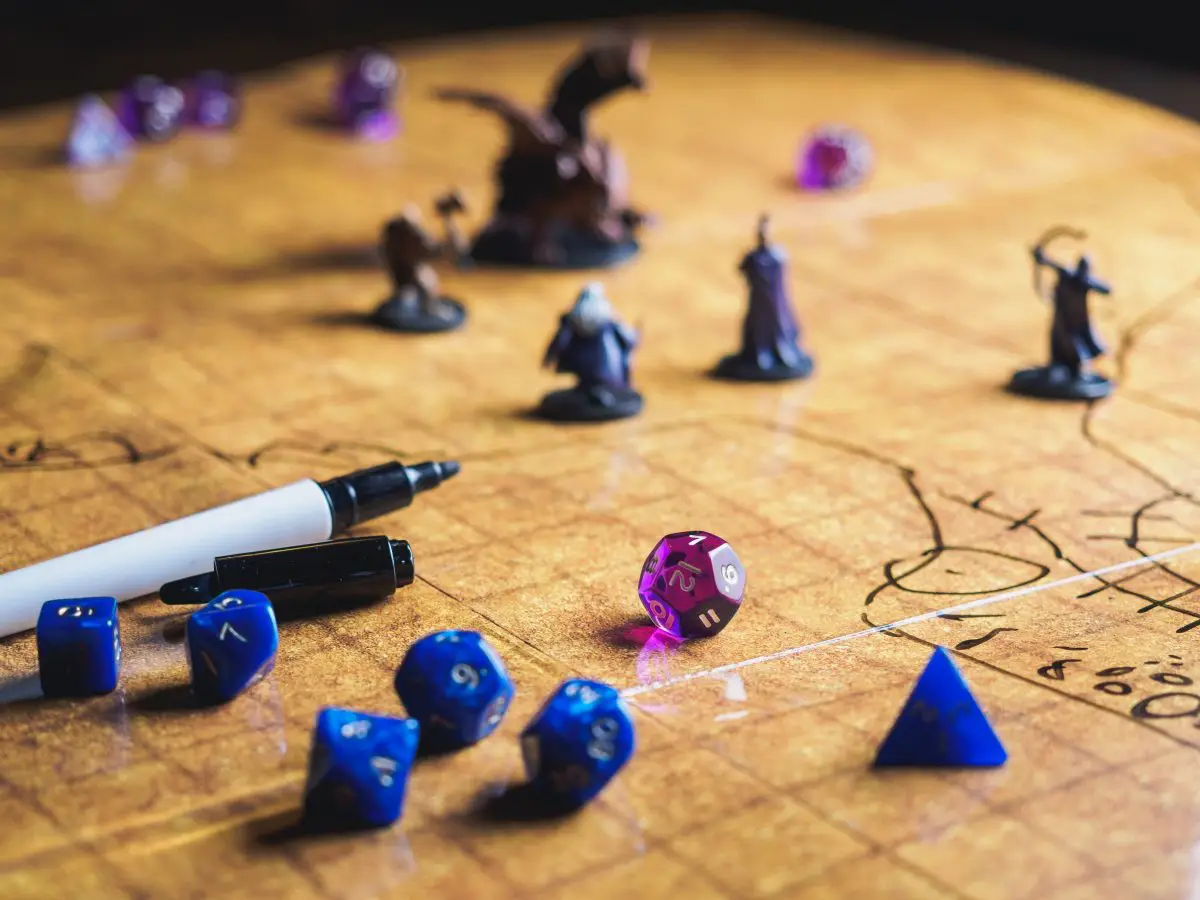 Now that you have your gaming mat ready to go, it's time to learn how to make the best of it, which is by creating or buying tilesets to truly create your own adventures and bring them to life.
I would advise finding the best miniature storage solutions for when you transport your game mat and miniatures.
Terrain and miniatures are great for immersion and allow you to place them anywhere on your D&D battle mat to create fictional environments that can be easily adapted as your game progresses. These are basically custom pieces that can be bought or 3d printed miniatures. If you're looking for the best 3d printer for miniatures we can help!
If you're buying battle mats, you probably already know what we're talking about. As such, let us progress straight to the part where we tell you how to get your custom pieces and tilesets for your gaming mat!
Miniatures and Scatter Terrain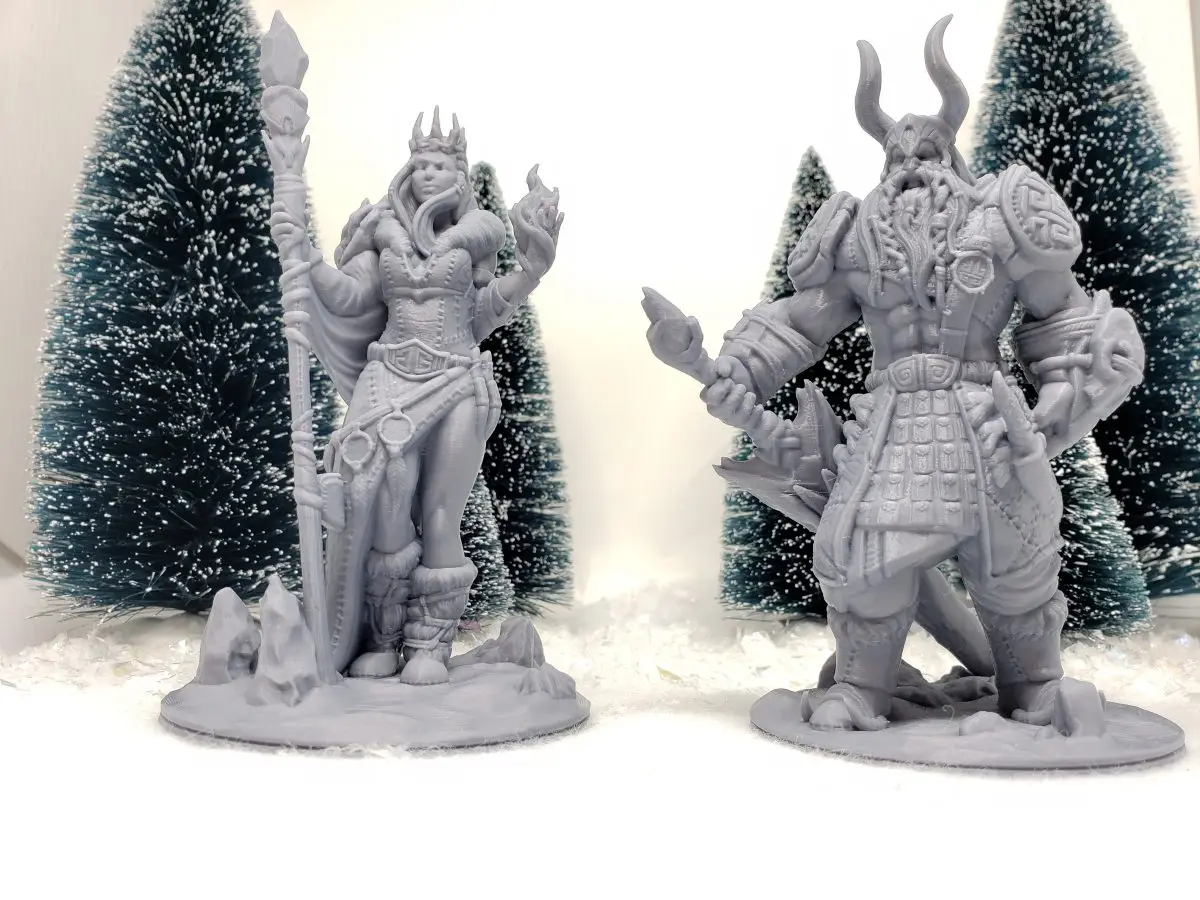 The addition of modular pieces, be it custom-made or bought in a set, is what truly shapes a gaming mat and keeps a D&D mat unique – even after playing dozens of games on it. As such, the purchase of modular pieces is almost as important as the purchase of the best D&D battle mat itself. This is only true if your players enjoy physical pieces and not so much theatre of the mind. Of course, there are exceptions as well as online sessions are becoming more common and using miniatures and terrain for those purposes can be difficult.
Terrain and miniature pieces can be bought individually, 3D printed, or bought in sets. You can even make them yourself if you want.
3D Printed Gaming Tiles
The easiest and least expensive way to get your hands on the best tile items for your gaming mat is to get your own 3D printer and print terrain, miniatures, and even dungeon tiles – If you don't, then you can buy them from someone that manufactures them, as they tend to be way less expensive than branded pieces.
If you're planning on buying some dry erase battle mats, a DND mat, or even a wargaming mat, you may also want to get a 3D printer for miniatures to print your own custom pieces. Talk about taking your adventure to the next level of customization!
Specialized Terrain and Miniatures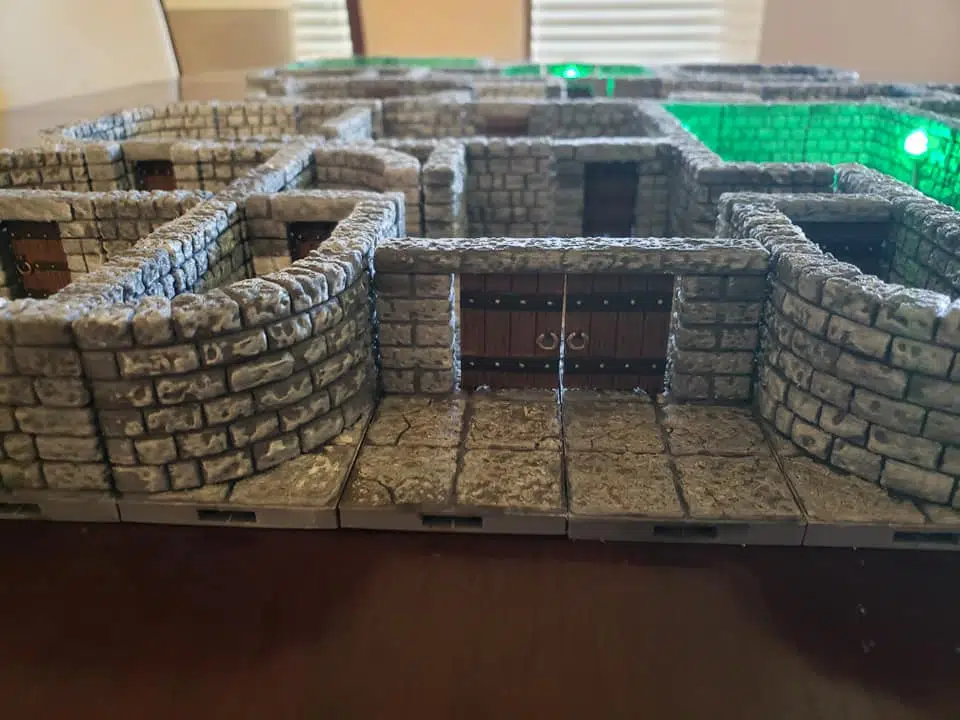 Now, you may also want to buy your own tilesets for your custom battle mats. If that's the case, then you need not worry about anything related to 3D printing. Specialized miniatures and terrain can be found in your local RPG stores, or even bought directly on Amazon.
They can be really cheap, really expensive, or somewhere in-between. We love the Monster Adventure Terrain set, for example, which allows you to create your own little adventures and provide that next-level layer of customization that complements your D&D battle mat.
Manually-Crafted Sets Work, Too!
Now, let's imagine that you've bought your own DND battle mat, but you don't really have a clear idea of how you want to play, or you just aren't convinced by any tilesets that you come across on the internet. If that's the case, don't you worry – there's still an easy way to make the best of your Dungeons and Dragons mat: create your own custom sets!
Granted, for this to work as intended, you may need some know-how in homemade crafts. It's still a very cheap and effective solution if you don't want to spend extra money on them on top of buying the best wargaming mats.
D&D Battle Mat, is it Worth it?
There's no doubt that good Dungeons and Dragons battle mats are an asset to cherish, and one that you'll likely grow very fond of. As such, there's one last thing that we want to tell you before you buy any D&D grid mat on this list: be sure to choose wisely – especially if you only intend to buy one wet-erase mat for the time being (you'll eventually buy more – trust us).
In any case, a quality Dungeons and Dragons mat will last you for a long time if you buy a high-quality one. There's really no point in using low-quality battle mats when the wargaming mats found here are among the best in the business whilst also being highly affordable. Which will be the battle mat in which your fictional adventure will become a reality? Choose wisely and immerse yourself in the RPG world with one of these fantastic maps