by Jake
|
Last Updated:
July 20, 2021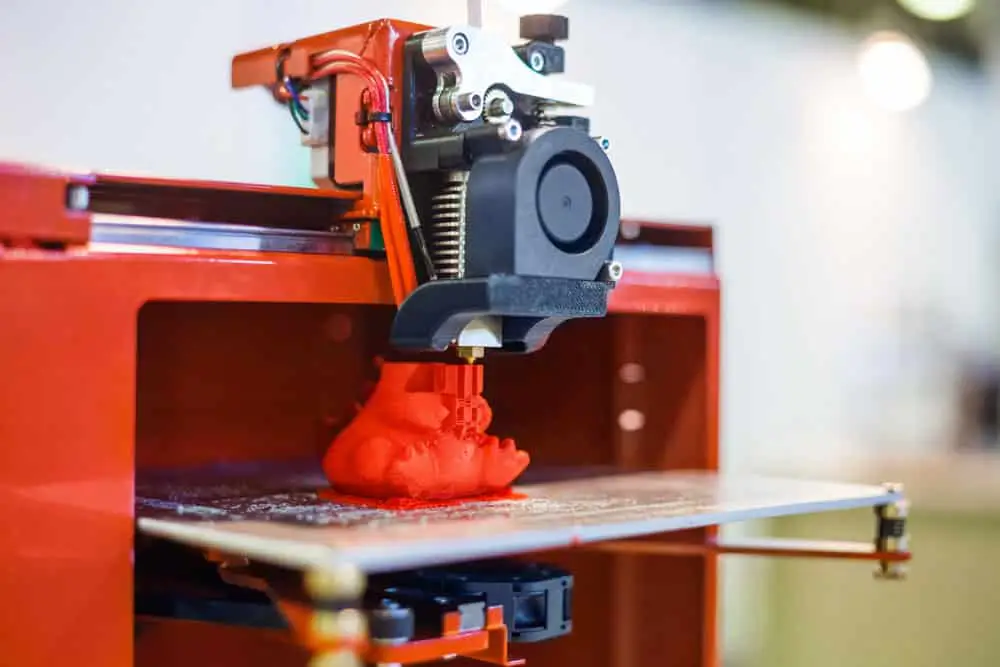 3D printing is a booming business and we are seeing many new types of printers, materials, and processes being introduced each year. The 3D printing industry itself is growing rapidly as more people are jumping on board this exciting technology. Although it seems like complicated technology, once you understand the basics you'll see that 3D printing is a highly automated process and relatively simple to set up. The cost of these 3D printers do vary and there are some entry-level products on the market that allow hobbyists to get involved and experiment. One area in which this technology is now being utilized is in tabletop and RPG games. The miniatures used in these games are small yet highly detailed which is perfect for 3D printing. However, with this extra detail comes a slightly more complicated printing process than normal. You're going to need a 3D printer that can get this type of detailed printing job done correctly.
Why use a 3D Printer for Miniatures?
These RPG and tabletop games, the most commonly known is Dungeon & Dragons, cover a wide range of character design, scenery, and props. Most 3D printers are capable of creating the larger sized houses, castles, and terrain but when it comes to the 28mm miniatures then it requires a different type of printer. You're going to need something that does your miniature designs justice!
Which 3D Printer is Best for Miniatures
Read on and we'll walk you through our 3D printer reviews and pick out the best 3d printer for printing miniatures. We've also got a handy "3D Printers For Miniatures Buying Guide" to help you out. This guide will help to clear up any doubts that you have about any technical terms and it will also give you plenty of recommendations on what to specifically look out for when choosing your next 3D printer. Our reviews will cover two types of printers that give you the best miniature printing process:
FDM or FFF 3D printers (filament-based)
SLA 3D printers (resin based)
We'll go into these in more detail later on in the guide but for now, let's take a look at our lineup of reviews for the best 3d printers for miniatures.
Best 3D Printer for Miniatures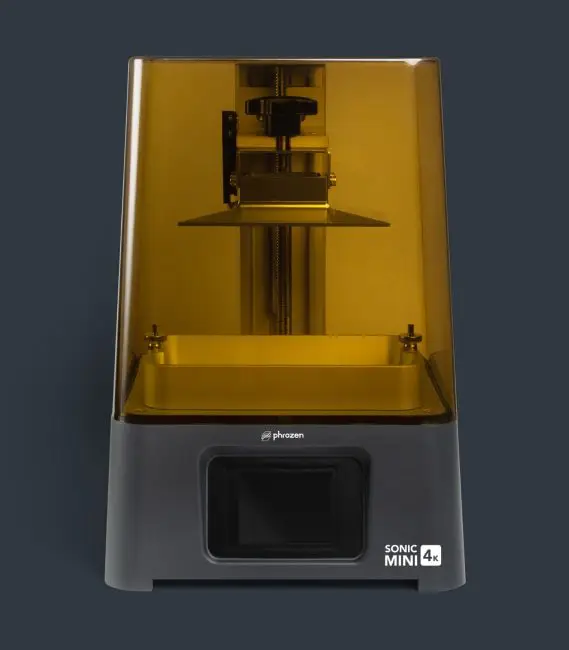 There's hardly a better 3D printer for miniatures to work on amassing your miniature collection than one that specializes in 4k printing, which is why we rate the Phrozen Sonic Mini 4k as our top pick! This is hands down the best 3D printer for miniatures. This resin printer works with Monochrome LCD technology to produce some of the highest-quality figurines that you can imagine – and it's not nearly as expensive as you might think, as you can find it for less than $400.
It has a smaller printing area (6.1"), but that's hardly an issue at all when printing miniatures; as this is by far my favorite pick for the best 3D printer for D&D miniatures.
How is it possible for such a high-quality printer to be priced so low? The answer is rather simple: Phrozen ensures top-quality product builds with extremely resistant plastics as alternatives to otherwise more expensive metals, which allows powerful 3D printers to be sold for just a fraction of the cost of what you'd expect to pay for them (like a Formlabs3 that goes for $3,500).
Small but powerful, the Phrozen Sonic Mini 4k allows you to print extremely detailed miniatures for your custom D&D miniatures and of course any other tabletop miniatures. You won't struggle to fit it in your home thanks to its compact size.
It doesn't matter if you live in a small apartment; you can now create your own Dungeons and Dragons figurines with this practically portable 3D printer that you'll be able to quickly set up virtually anywhere. Just be sure to put it in a well-ventilated area and be sure to research any safety precautions necessary for your living space.
With a resolution of 771 PPI and printing at 35microns, this is one of the best 3D printers for miniatures that you can get for under $400.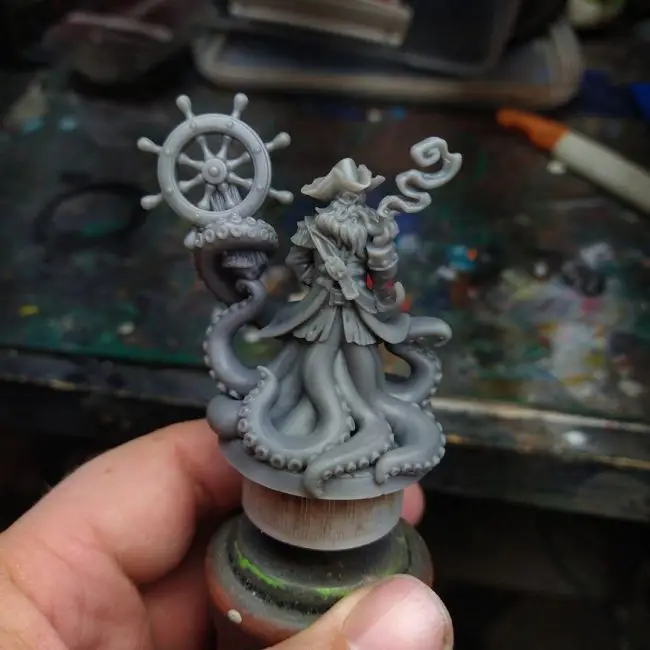 Pros
Very small and easy to fit on any surface
Prints in 4K, guaranteeing top-quality and very detailed miniatures
Relatively fast printing speeds for a 4k printer
Our top choice for a 3D printer for D&D miniatures
Good value for money
Cons
Works well with smaller pieces but may need a bigger print bed for terrain
The printer has a plastic vat that may need upgrading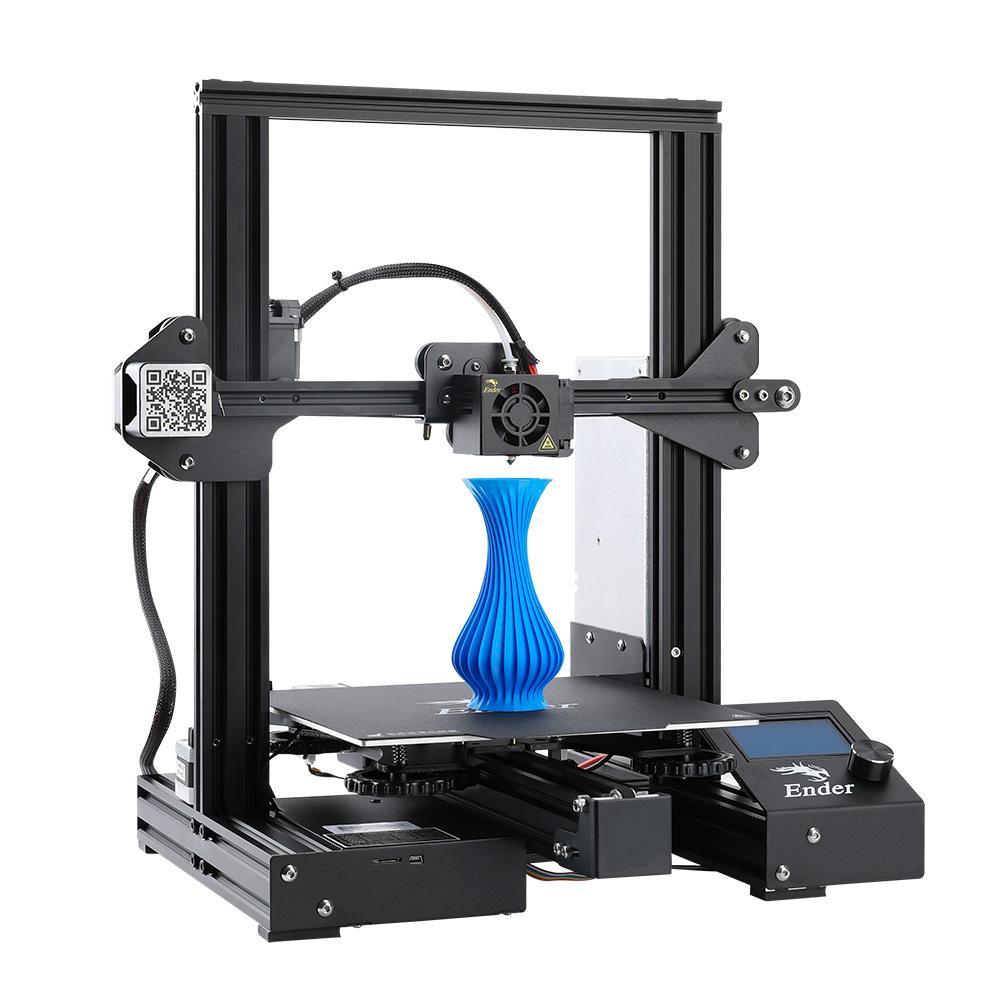 The Creality Ender 3 Pro came into the 3D printing world with high expectations. Since its release, it has proved to be the best FDM 3d printer for miniatures and especially terrain in terms of value for money. We recommend this printer to beginners because it is such an affordable option that gives you excellent printing quality.
We want affordable printers for home use and what the Creality Ender 3 Pro does offer is an affordable option for keen hobbyists who are looking for a certain level of 3D printing quality. The end results from the Creality Ender 3 Pro will put some other higher-priced printers to shame. The Ender 3 Pro is a wonderful choice and produces quality 3D printing items!
So what makes the Creality Ender 3 Pro such a perfect option for beginners? There are many reasons and to start us off is the price. For around $200-$230 you get a handful of features that are lacking in more expensive models. It comes with a sturdy magnetic bed, a strong filament pathway which makes working with flexible materials a breeze, and you also get a power recovery mode for any unfortunate situations that might occur during the printing process.
The Ender 3 Pro does lack the auto-leveling bed and we would welcome a metal build plate but we do need to keep in mind the cost of this printer. As good as this printer is, we can't expect a perfect design with everything included – although it is very close. If you're wanting to print miniatures and you're not wanting to deal with resin printers I would highly suggest the Ender 3 Pro, especially for big terrain pieces!
We think that the Creality Ender 3 Pro is the best 3D printer for miniatures if you're looking at using FDM printers. Value for money, great print quality, and user-friendly. It ticks all the boxes for us and we think that you'll love it!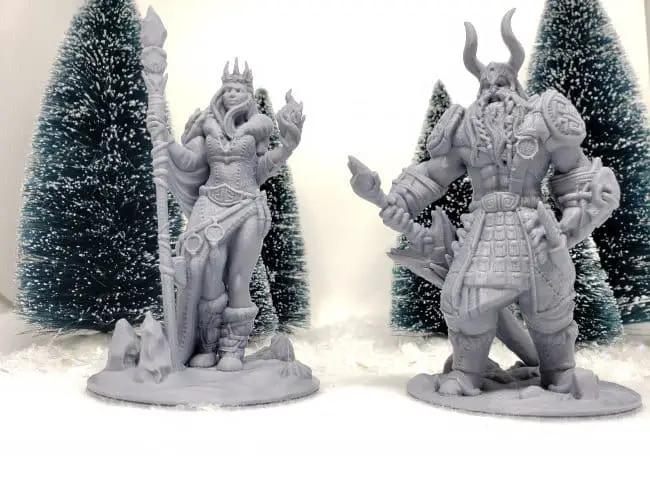 Pros
Affordable and easy to assemble
Compact design with high-quality prints
Impressive print volume
Highly upgradeable
Plenty of online support
Tight filament path for improved flexibility
Cons
Print bed leveling is a little tricky to get used to
Magnetic bed not to everyone's liking
No wireless printing options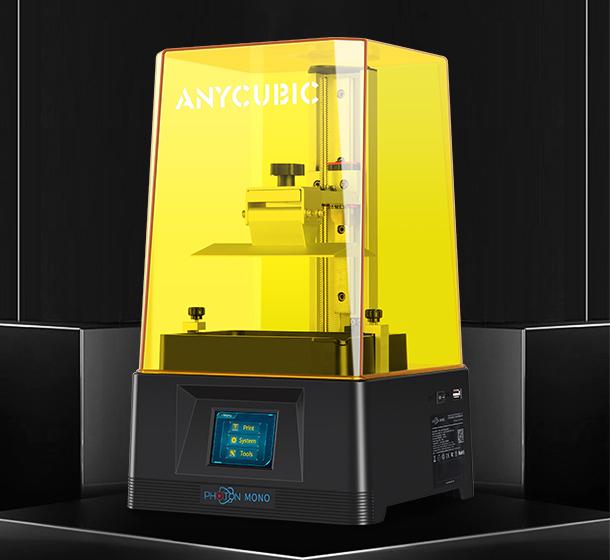 The Anycubic Photon Mono S 3D printer will get your miniatures printed quickly, effectively, and in a high-quality fashion. It's without a doubt one of the best 3D printers for miniatures. Don't count on it to 3D print larger items such as terrain that an FDM printer would be able to accomplish more effectively.
If you've heard of the anycubic photon resin printer before, then there's a chance you heard of the issues which were mostly software-related. Thankfully, they were fixed, and this 3D printer now stands as one of the best 3D printers for miniatures that you can get at a very affordable price.
This one comes with a 2K printing resolution, which also means that it's typically faster than most 4K machines whilst still keeping a very high degree of 3D printing quality.
The anycubic photon also allows you to replace the FEP paper very quickly (it's a one-step process), it prints VERY quietly, and it even presents users with an automatic stop function that triggers whenever you open the cover. It's a fantastic beginner-friendly 3D printer that'll have you creating your own tabletop miniatures extremely fast.
As if all of that wasn't enough to make us love this 3D printer, another fantastic feature that sells this machine is the UV light blocker, which blocks up to 99.5% of the UV light that would otherwise get through and ruin the print. It still allows you to see the printing process very easily as the cover is see-through!
Pros
Extremely fast printing
Near silent printing
No resin-building issues means low-maintenance
Comes with everything you need upon unpacking
Setup process is extremely easy
The printer's cover is tough and shouldn't crack
Cons
The touch-screen doesn't seem to be as good as it could be
Doesn't offer 4k printing like the 4k Sonic Mini
Software has had some bugs (has since been fixed)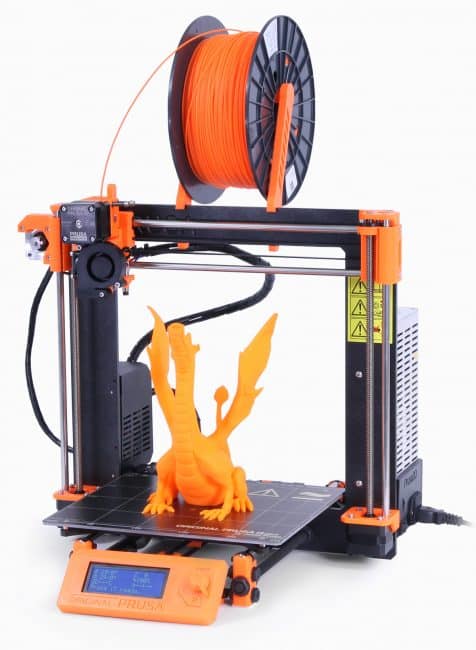 The Original Prusa i3 MK3 is one of the most expensive 3D printers in our list but we had to give it a mention due to its feature-heavy spec. For right around $750 you can get the easy-to-assemble kit and for around $1000 the pre-assembled kit is also available. It doesn't matter which kit you opt for, the first thing you notice is that this open-source printer is built for convenience.
Standout features include the automatic bed leveling technology, an integrated LCD controller, and a removable heated magnetic bed. The extra sturdy frame adds to the precision of this printer and the filament sensor comes with a "panic" function which is able to quickly determine if the extruder is jammed. This is a really useful feature as some other printers will carry on and ruin a print but the MK3 will pause and safely move the printing head away until the issue has been fixed.
The MK3 is one of the best high-resolution 3D printers for under $1000 on the market at the moment. You'll find that this 3D printer will give you fast and quality results, especially when you spend time optimizing the settings and find the right nozzles. It will also efficiently deal with larger designs for those of you looking to print more than just 28mm miniatures.
These features help to show that the MK3 offers a lot of versatility. It's useful to compare the other less expensive printers against this spec to see where the real value for money lies. The Original Prusa is a great printer for those who can afford it but it's not really your go-to option for beginners but nevertheless, it's an excellent design that offers top quality 3D printing results.
Pros
Automatic bed leveling technology
Integrated LCD controller
Removable heated magnetic bed
Filament sensor to reduce printing errors
Large community for designs
Cons
More expensive than recommended options
No enclosure
Filament sensor has issues with translucent materials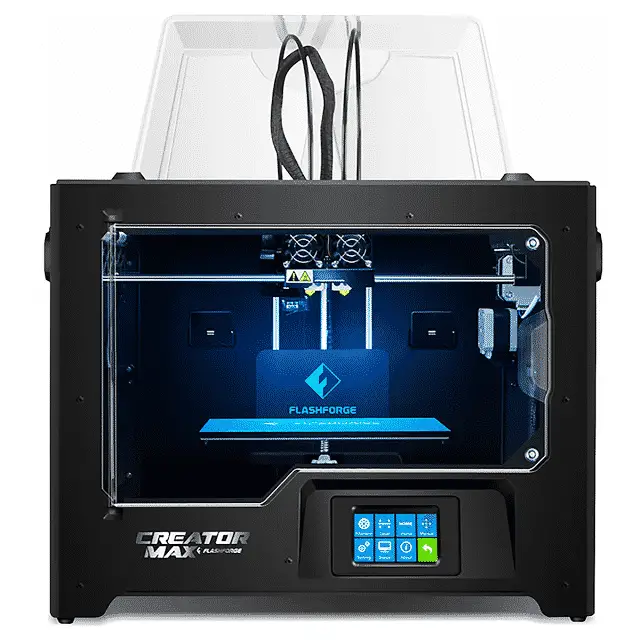 The FlashForge Creator Pro is the most unique 3D printer in our reviews and some see it as the best 3d printer for 28mm miniatures. It features a dual extruder setup which gives you new and exciting ways to print. The main advantage of this setup is that you can print in two colors simultaneously without having to pause and change materials. The FlashForge opens up new avenues in 3D printing design but what else does it offer?
The whole construction has been built to last with its metal frame and durable components. The guiding rods give you high-end precision for those extra fine details in your miniatures and the aluminum platform will withstand any knocks and bumps. The FlashForge can be bought for around $600 but the spec could command a much higher price tag which shows the true value of this printer.
The FlashForge is a useful option for those who know what they are doing when it comes to 3D printing. The LCD screen is useful for checking your printing status and it also comes with USB and SD card connections for easy access with computers. The printer is good to go straight from the box but in order to bring out the real potential of the FlashForge you'll have to tinker around with the settings first.
This is where it becomes a little too advanced for beginners and shows itself as an option only really for advanced and experienced users. You don't want to be spending $600+ on a 3D printer that requires a certain degree of technical knowledge to reach its potential. If you're willing to get your hands dirty with modifications then the FlashForge will give you a superior 3D printing quality for miniatures in this price range. Once you have it set up for these small 28mm designs then this printer will run with minimal maintenance and surprisingly few errors overall.
Pros
Heated platform with enclosed metal frame
Dual extruder setup
Good print quality
Guide rods and illuminated printing area
Large community and support
Third-party filaments can be used
Cons
User guide could be more useful
Adjustments and upgrades are required
Manual bed leveling process
3D Printers For Miniatures Buying Guide
Printing 3D miniatures can be a tedious project (don't get discouraged!) and you need to step into this hobby with a certain level of expectation. You need to consider the initial setup costs, the quality of the 3D printer, the materials, the running costs, the construction materials, and overall durability – a lot of things to consider, right?
These 3D printers are designed for precision and accuracy which means they are built with expensive and fragile components. You definitely get what you pay for and if you want professional 3D printing quality with high-end detail then you're going to have to pay for it. That being said, there are more than a few entry-level 3D printers that can work wonders in this area.
First things first though, you need to understand the reasons why you want a 3D printer? Do you just want to print out miniatures and terrain or will you be looking to try other designs as well? You've got two choices when choosing a 3D printer and it comes down to the FDM-based and SLA-based printers. This essentially breaks down to using either plastic or resin materials and we'll briefly explain the differences between them now.
FDM 3D printer
FDM 3D printers work by using the extruder component to melt filament material onto a build platform. The hot-end of the extruder slowly builds up the layers of filament, one by one, to create the desired 3D model. FDM printers usually offer a larger build volume so it's particularly useful for terrain, houses, castles and that style of 3D Printing The operating costs are cheaper when it comes to the filament material and it's a lot less messy to work with as well.
Using filament with small designs can be fiddly and this is when you should start to consider SLA 3D printers as they offer better resolution and higher quality than FDM printers. That being said, FDM prints still get incredible results if you dial in your printer accordingly. Yet, it won't compare to the incredible detail and action poses a resin printers can bring. The bigger print area and flexibility is where the FDM printers excel. We highly suggest using FDM 3D printers for bigger terrain pieces. In summary, it's best not to expect your FDM printed miniatures to be on the same level as resin miniatures.
SLA 3D printer
If you're looking to 3D print miniatures then you're going to want to look into a resin 3D printer. SLA / resin 3D printers work using a process in which resin is placed within a tray and then exposed to a light source. The light, which is usually based on digital light processing (DLP) or lasers, is used to harden the resin liquid which then forms a solid object one layer at a time.
It can quite be quite dangerous using resin and working with these types of light sources so safety equipment is necessary (PLEASE use a charcoal filter if applicable). The limited printing area does restrict the model sizes and this is why we recommend them for small miniatures only. If you're looking to 3D print miniatures on a larger scale, you may want to look into a bigger resin printer such as the Phrozen Sonic Mighty 4k.
On the plus side, Resin 3D printers work to outstanding print quality in terms of accuracy and precision which in turn gives you extremely high-resolution miniature models. 3D printing miniatures will be a breeze with these machines. Resin 3D printers usually produce these complex models straight out of the box so not much setting tinkering is required. Although these printers are more costly than their FDM counterpart, you can now find some great value with prices under the $500 mark.
FDM or SLA 3D Printer?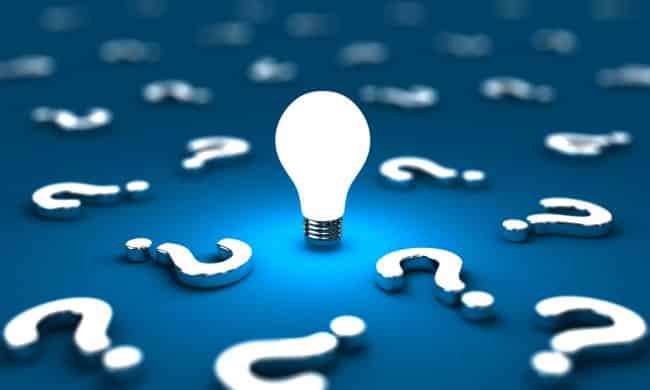 It all depends on your preferences and you need to decide which are the most important factors for your situation. Resolution and quality or print size and operating costs? If you want to focus on 3D printing miniatures with complex and highly detailed designs then an SLA will be the best resin 3d printer for d&d miniatures.
Resin is more costly but you should be willing to sacrifice a little cost for that extra detail in the miniatures. On the other hand, if you are looking to print large terrain pieces and you want some flexibility in your 3D printing, then an FDM printer will be better suited for your needs.
This isn't to say that FDM miniatures aren't good, because they are definitely worth it IF your printer is dialed in. You might want to venture away from miniatures from time to time and experiment with other ideas. The filament-based printer gives you that option and it also gives you a cheaper running cost as well. If you know what you want to print then you should be able to make this decision between filament and resin printers fairly easily.
3D Printers – Key Features
Precision
3D Printing complex and highly-detailed miniatures will require a certain degree of precision especially if you are looking to get worthwhile results. Buying a printer that can print to high levels of resolution will give you that precision and do your original design justice. No matter how detailed your designs are, if your hardware doesn't offer the right level of precision then your end result is not going to turn out as you expected.
Unfortunately, for your bank account anyway, precision comes at a cost. There is no getting around the fact that you will have to pay good money to get a 3D printer that can print to a high resolution. If you really want high print quality then a printer with high levels of precision is a must. The Anycubic Photon is the one printer in this article that offers the best level of precision with a maximum resolution of 25 microns, proving why it's the best 3d printer for 28mm miniatures.
Reliability & Accuracy
The great thing about this type of article is that it takes the guesswork away from you. You want to put your money into something that is going to last and give you months, or hopefully years of service. In this realm of 3D printing (miniatures and small designs), precision and accuracy are key. Unfortunately, using printers that are designed for precision and high levels of accuracy will mean that components are more fragile and prone to breaking.
You need to ensure that if you're buying a high-spec printer then it needs to be carefully constructed with durable materials. Buying from brands who are well known and reputable is important. Don't get tempted by those "amazing" online deals from companies that you've never heard of. In simple terms, they are far from amazing deals. You'll get nothing but cheap materials and poor workmanship.
Stick to the known brands and save your money. The cost of replacement parts on some of these 3D printers are often very expensive and you'll sometimes be better off buying a new one. It'll save you money and a lot of frustration if you do the research now. Gather up as much knowledge as you can so you're able to choose wisely when the time comes to part with your hard-earned cash!
Ease of Use
Choosing a 3D printer that is easy to use should be at the top of most beginners list. There is nothing more frustrating than buying something that is impossible to use, yet alone understand. Keep it simple with a basic machine for now and then you can always upgrade if you start to enjoy the hobby a little further down the line. You'll probably have to sacrifice some of the advanced features but as we said, you don't want to get frustrated and give up after a few days just because you've bought something that is out of your comfort zone.
If you don't want to be restricted in your choices then it's worth reading up as much as possible before you purchase, which is why you're here now! Even better, see if you can find someone locally who will show you the ropes and get yourself some free experience. If you want to print complex and detailed miniatures then you'll only find success with the more advanced 3D printers.
Extra 3D Printer Features
You'll come across more features as you look through the higher spec 3D printers. Most of these will make the printing process and your life a lot easier. However, you need to figure out if the extra cost is really worth it for your personal situation. For example, some printers come with filament detectors that warn you when they are close to running out. Other extra features include cartridges full of filament meaning you don't have to worry about threading it yourself.
Some printers offer a touchscreen instead of the standard "clicky" buttons. You can also get printers, like the creality Ender 3 Pro in this article, that will pause the printing if you experience a power outage or happen to run out of material. All of these features are designed to make your lives easier when working with 3D printers, but they are not essential by any means, so don't worry if the printer you have your eyes on doesn't tick off all of these features.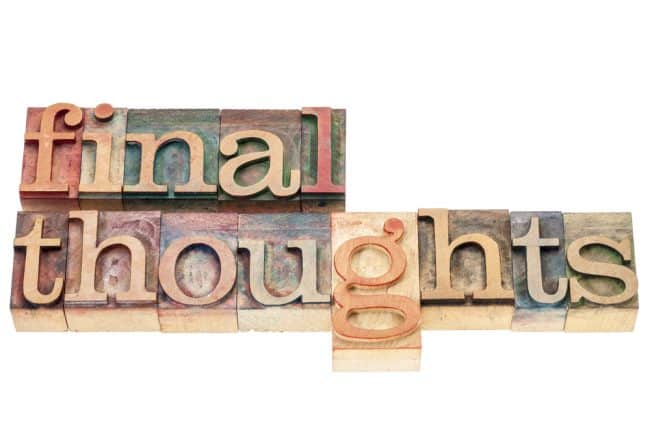 Which 3D Printer is for You?
If you're looking to print 3D miniatures for your D&D and other RPG/tabletop games then you want to make sure that you end up with something that you can proudly use for your tabletop gaming needs or of course any other fun designs you want to print. You need something that is able to print out highly detailed miniatures! In short, you need the best 3d printer for miniatures your budget will allow.
Furthermore, you also don't want to end up burning all of your salary on printers and materials, you need something that is economical and versatile. It does seem like we are asking a lot here but there are one or two 3D printers in this article that are up to the task. If print quality is on top of your list, then the Creality Ender 3 Pro and Sonic Mini 4k are both worthy contenders. Diving headfirst into the world of 3D printing might seem daunting at first but as soon you start to understand how to optimize the setup and what works best in terms of materials, your wildest D&D creations can start to come to life!
You'll be able to custom-build your characters, the terrain and props, and anything that you can think of. 3D printing is growing in popularity and the process will get better each year. Jump on board now and get yourself clued up because you're tabletop games are only going to benefit from this new hobby of yours. We hope that you found this article interesting and that you've now got a great idea on which is the best 3d printer for miniatures.